Toronto Guide: The Ultimate Winter 2017 Bucket List
This year calls for more snow than usual in Toronto but there's plenty to do in and around the city to help you warm up. We've prepared a list to show you all the fun things to do this winter in Toronto instead of staying in and hibernating (although we do enjoy the binge-watching Netflix to a good hot cup of cocoa or mulled wine).
Toronto Winter Fun - In the City
Activities & Festivals
Winter Treats
Sip on some of the city's best hot chocolate at SOMA Chocolatemaker

Indulge in BeaverTails in the city

Taste frozen maple taffy, made with traditional maple syrup and fresh snow.

Find a Sugar Shack near you towards the last stretch of winter for these tasty treats.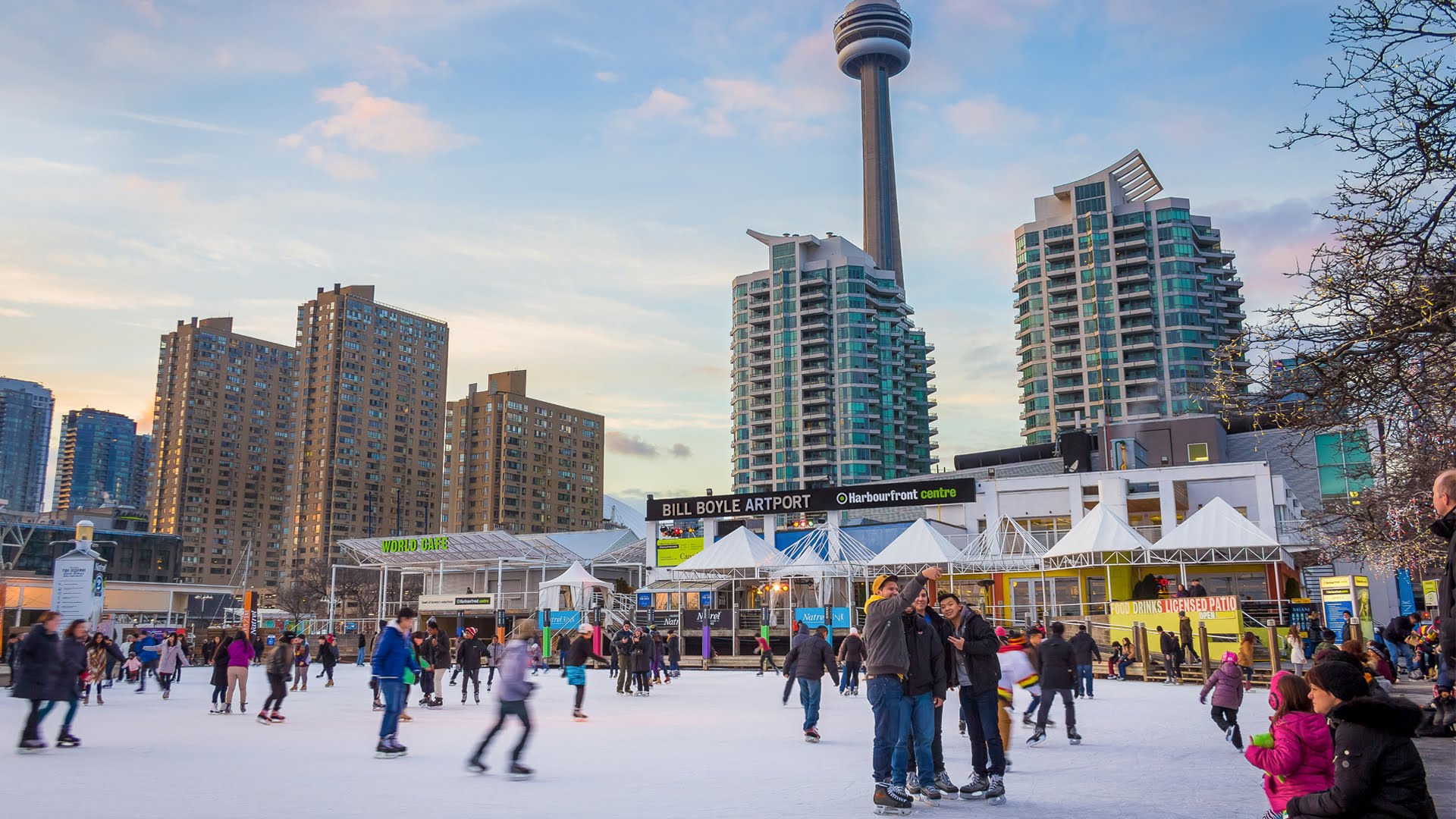 Outdoor Activities - Day Trips from Toronto
Skiing/Snowboarding: If you live in Canada, you probably know how to ski or snowboard or have at least been a couple of times! Spend a day hitting any of these slopes close to the city

Snowmobiling: Hop on a snowmobile and feel the thrill of navigating the bumps and turns of the Ontario trails. Ontario offers over 30,000 km of interconnected trails, one of the longest network of recreational trails in the world.

The Bon Echo loop is a beautiful 232-km path that takes you through the thick of Bon Echo Provincial Park

Muskoka Star Gazer Night Guided Tour: Ride off into the moonlight on this 1.5hr or 2.5 hr guided tour

Outdoor Ice Skating on the most unique trails, rinks and frozen ponds

Muskoka is the Ice Skating Trail Capital of Canada

Arrowhead Ice Skating Trail

Cranberry Ice Trail

Mem orial Park Winter Village

Tubing and Tobogganing: Unleash your inner child this winter by spinning, sliding and racing down slippery slopes with your family and friends. A couple of places to check out:

Glen Eden Tubing Park

Mount Chinguacousy

Chicopee Tube Park

Lakeridge

Snow Valley

Horseshoe Adventure Park

Arrowhead

Ski Snow Valley - Barrie

Blue Mountain

Ice Fishing - Bundle up this winter to enjoy a relaxing winter activity to catch some fish. Here are some ice fishing options for you to check out:

Lake Simcoe:

Kawartha Lakes

Ice Climbing in Gorge of Elora or Tiffany Falls with Adventure Seeker Tours - Participate in this thrilling sport this winter before the ice melts. It's a unique way to explore this beautiful region and great for individuals at every level!

Snowshoe and cross-country ski over a suspension bridge at Scenic Caves in Collingwood

Watch the Northern Lights at Torrance Barrens, a dark sky reserve a few hours from Toronto

Visit the the largest polar bear habitat in the world at Cochrane Polar Bear Habitat in Cochrane, ON.

Dog Sledding: A fun winter activity for all ages to enjoy a scenic winter wonderland and experience the thrill of dog sledding. Many dog sledding companies will tell you these dogs love to run and be outdoors but it is always important to consider how ethical dog sledding is. If you do decide to go dog sledding, make sure to do your research and choose a company that doesn't mistreat their animals.
Winter Weekend Trips from Toronto
The Blue Mountains Ski Resort, ON: For a weekend full of winter activities and the ultimate relaxation, visit the Blue Mountain Ski Resort.

After a long day of being out on the slopes, treat yourself to the Scandinave Spa and indulge in the Scandinavian baths and spa treatments

Mont-Tremblant, Quebec: For an adrenaline filled weekend, spend a weekend on the slopes at Mont-Tremblant

Ottawa: For a jam-packed weekend full of winter fun, visit Canada's Capital, Ottawa

Skate down Rideau Canal, the world's largest skating rink and enjoy Winterlude, an annual winter festival featuring ice and snow sculpture competitions and more winter activities

Niagara Falls: Be dazzled by the two million light illumination during the Winter Festival of Lights in Niagara Falls. More than a million people from around the world come each year to see these lights displayed throughout the city. While you're here, be sure to enjoy some of the fun activities on Clifton Hill, and take in the views of Niagara Fall.

Montreal, Quebec: Montreal High Lights Festival takes place from February 22 - March 4, 2018 and offers plenty of winter carnival fun to keep you busy. Try your hand at curling, or zip-line two blocks over the outdoor festivities (both are free!) all while enjoying live music.
What are some other winter activities you're looking forward to this year?
You Might be interested in: